Templed challenge is part of the Beginners track on hackthebox
Download the attached zip file and extract it using the password supplied in the challenge.
There is one file in this zip named Scroll.png and when opening it we see

Looks like some sort of cypher.
Google symbol cyphers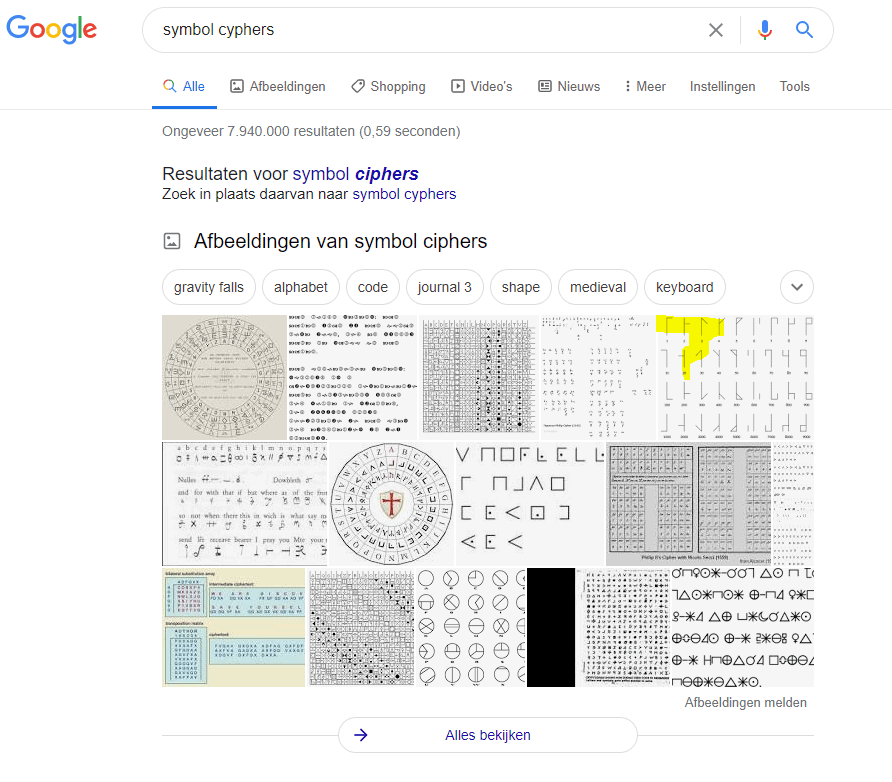 We see a picture that looks like our symbols. When clicking on it it brings us to this page
The Ciphers of the Monks – Wikipedia
And it gives us this image to decipher our symbols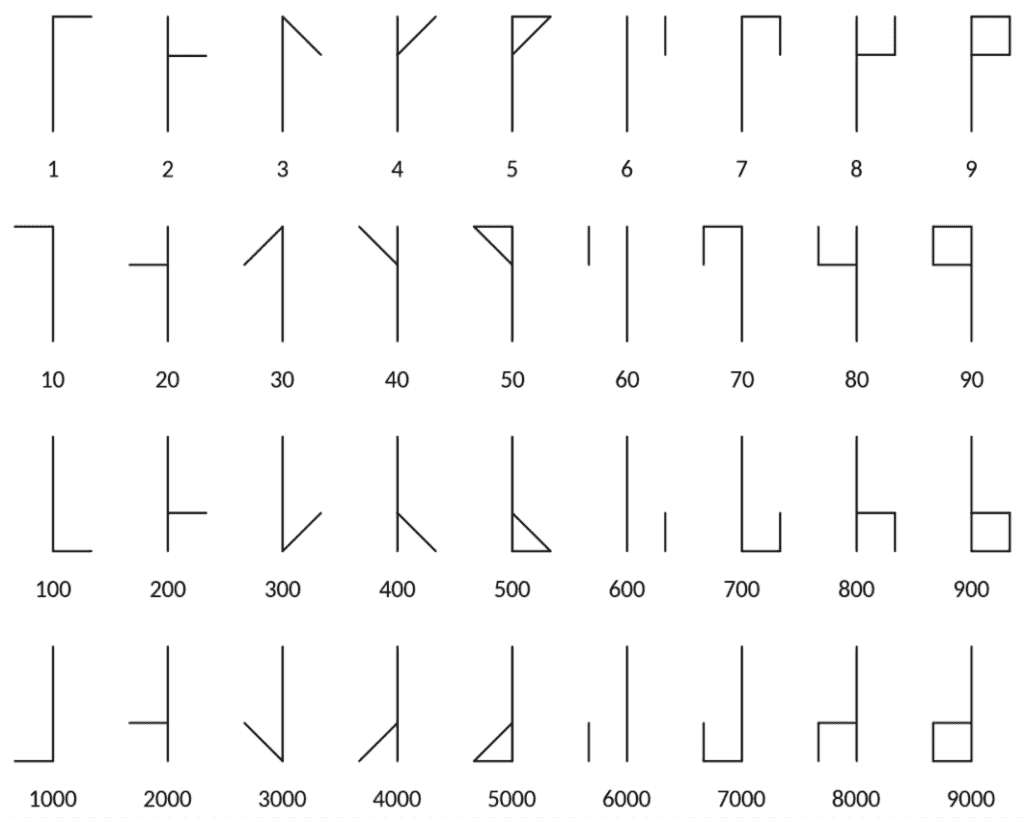 Lowest number to be created is 1 and highest number is 9999 (one of each line)
There are 16 symbols in our picture

So let's decipher the first symbol. The line in the middle is the same in all symbols. Combining 70 and 2 we have the same symbol and we got 72.
Now for symbol 9. I see 100 , 10 and 5. So the number is 115. Now start deciphering all the symbols. There can only be one math per symbol per line

1 =72
2=84
3=66
4=123
5=77
6=48
7=78
8=107
9=115
10=95
11=107
12=78
13=51
14=119
15=33
16=125
Put all numbers in a row
72 83 66 123 77 48 78 107 115 95 107 78 51 119 33 125
This is decimal to characters. I use cyberchef to get the string we need. And the recipe magic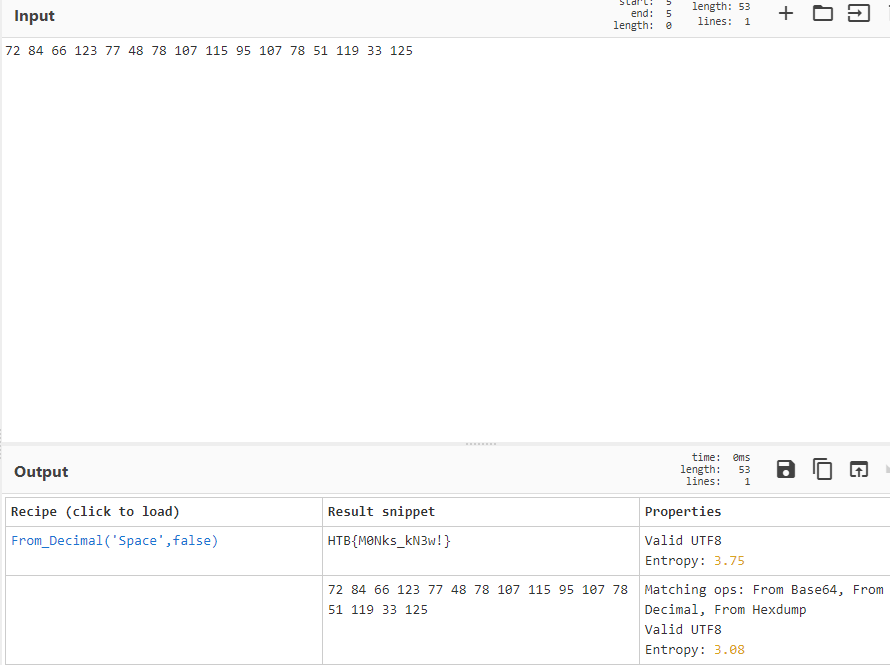 And there we have it.
Conclusion Templed – HackTheBox Challenge
If you knew what to google then the challenge is really easy. You just need to find the correct decipher code and know what tools to use and start thinking out of the box when coming up with the correct search string. It took me a while to find and this is with all challenges. I guess it is just doing it and get experience with them. Nevertheless this challenges was fun to do